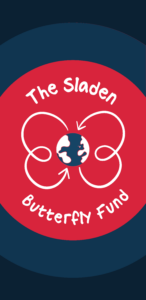 We are on a mission. A mission to help to save the world! But we need others to join.
To enable this mission, here at Sladen Consulting, we have created the Butterfly Fund. This fund aims to support organisations around the world who are furthering the cause of our chosen UN Sustainability Goals: 'Clean water and sanitation' and 'Life below water'.
We would love to connect with people and organisations who we can help, using our skills in consulting, facilitation and coaching, to have even more impact. If you are that organisation or you know of someone who this would fit perfectly with then please use or share the application form below.
We really can't wait to hear from you and look forward to building new relationships for the benefit of all.
https://forms.gle/3vyZBU2oFjtfH6x26